THE BLACK BOX, REFSHALEØEN︎︎︎The black box, like on a plane, is a record of everything that has happened/is happening on the Island.
Contact for showing:6800Kr
COLORED GEOMETRIES BY YO
Acrylic paintings 60*50

EVERY YEAR WE SUCK UP 50BN TONS OF SAND; FROM RIVERS & BEACHES
CONCRETE OR BEACHES:
PUBLISHED IN
BYRUMSMONITOR︎︎︎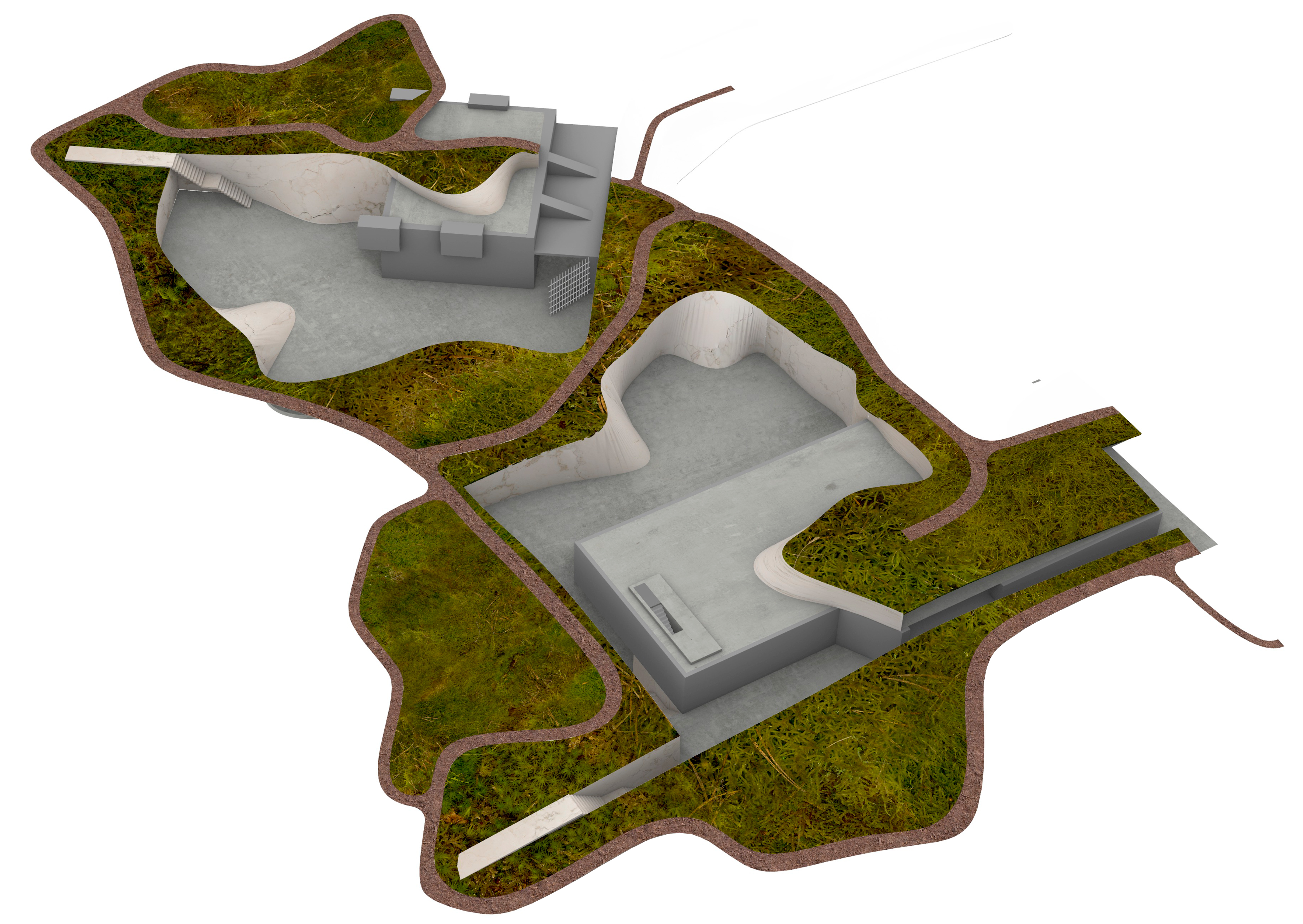 DATA REFUGE︎︎︎
The Landscape reframes the meaning of the bunkers through excavating and exposing part of them, as this opens up the possiblity for them too inhabit new meaning and a new spatialpresence.
architecture and residential construction sometimes feels a bit cold, we use the same windows, doors and bricks. We sit in the same boxes and probably think more or less the same thoughts and come to more or less the same conclusions and mostly disagree about the same things.

Knud Romer, a danish writer, once said that the problem with democracy is that if one says the cup is red, but the other nine say it is blue, it turns blue.

"A house you say good morning too and hug when you get home". A home you want to talk to, a house that doesn't look like all the others, just as you probably don't look like all the others either, and maybe don't think the same thoughts but maybe just need a home to talk to.
What happens when we change the underlayer of a city or a space?
COPENHAGEN, SAND︎︎︎︎COMING
We work with the overall title manufactured realities, 
because through the use of AI we create parallel realities, 
and we believe that by conceptualizing/processing this concept 
with the creation of projects and narratives, we can help develop and 
transform the way we perceive our individual and collective reality. 

Maybe reality is more elastic than we think.
GEOMETRIC LANDSCAPES, YO
ACRYL ON CANVAS
40*70